13th February 2017

I'm excited to be featured in bestselling author Mark Schaefer's new book, KNOWN.  Mark has written a number of highly successful marketing books on succeeding in the digital age and his latest is for anyone looking to activate their own brand.  Click the below link to check out the trailer, and here's his website.  
5th January 2017

Exciting news!  I've been interviewed for Groove - an unedited podcast delving into my little solo bass world.  It was super fun talking to host Mitch Joel about all things bass and all things YouTube.  Groove is awesome - they've also featured Victor Wooten, Michael Manring, Robert Trujillo (Metallica) and many other amazing bassists, so this is quite a big honour for me.  
15th September 2016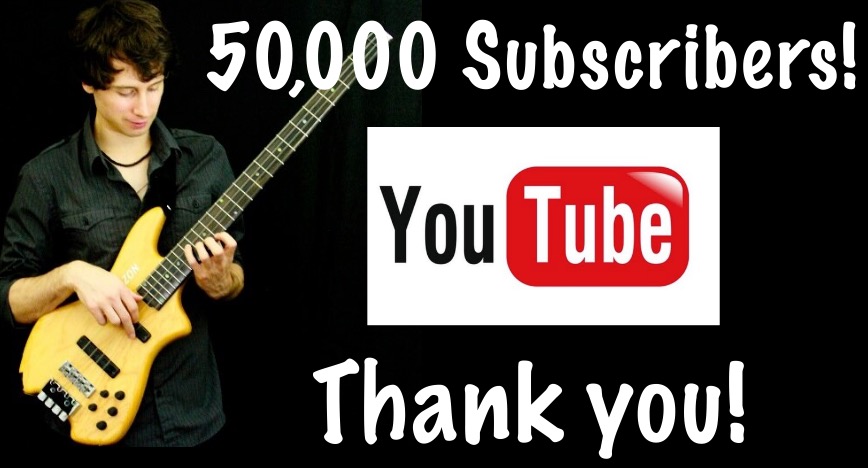 50K subscribers!  I feel so lucky to have such awesome supporters and want to say a big, big thank you to everyone who supports my music.  Watching, liking, commenting, sharing - it all means loads to me.  Thanks for the encouragement, motivation and inspiration!
12th September 2016
Very happy to be included in this insightful blog by marketing guru and best-selling author, Mark Schaefer
5th July 2016
Happy to have my Lord of the Rings Medley featured on the SpiderCapo website!
16th May 2016
When it comes to being creative, do you have to do it a certain way?  Join the discussion some folks are having about how to approach the bass guitar.
24th April 2016

1M views on Game of Thrones - thanks a lot guys!

19th December 2015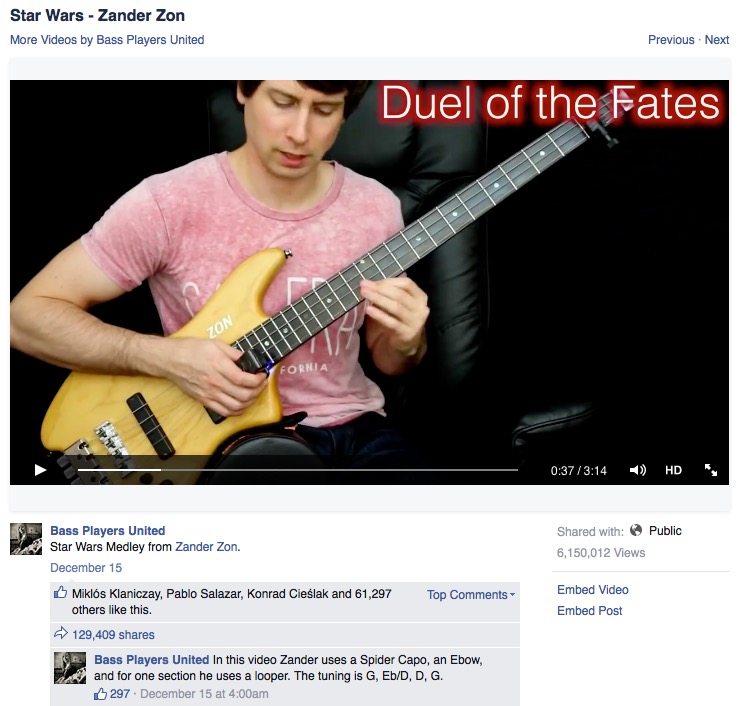 6M views & 100K shares on my Star Wars Medley!
24th September 2015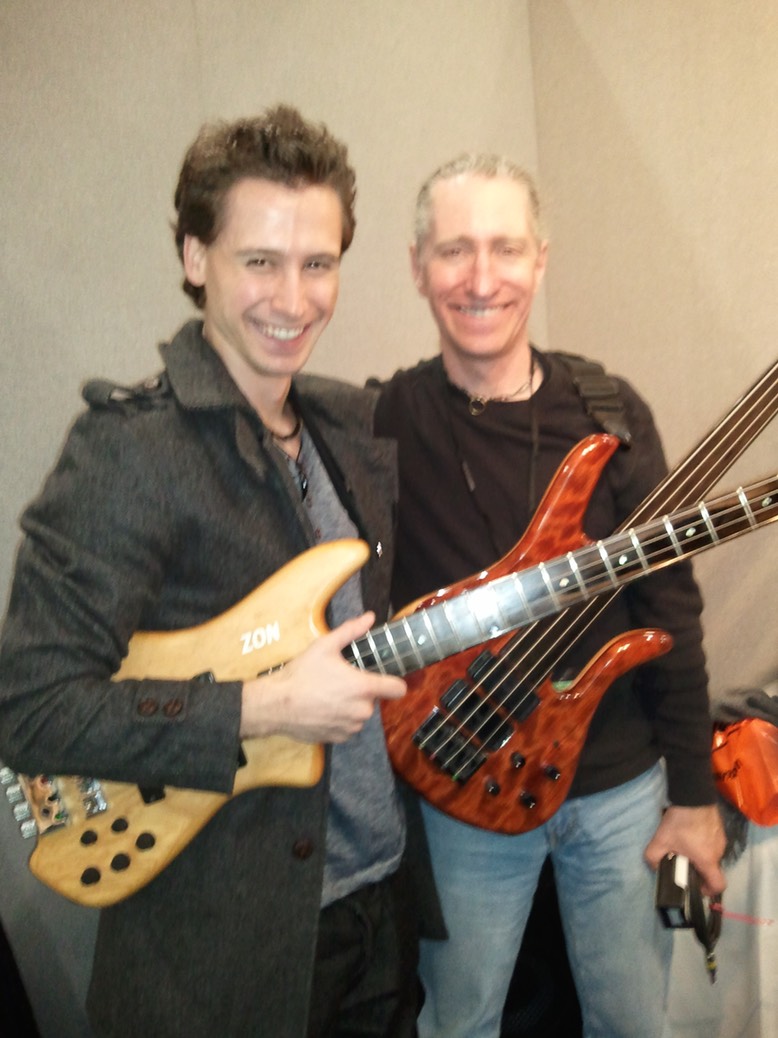 I only met Michael Manring once, back in 2010 - but I'll never forget it.  
24th August 2015
I'm very proud to be part of this EPIC project, which includes 29 amazing bass players from around the world, playing all types of styles!  Check it out!
20th July 2015
Just mailed these to a 'Producer Level' supporter in Germany - it feels good to give something back to someone who's supporting me so generously.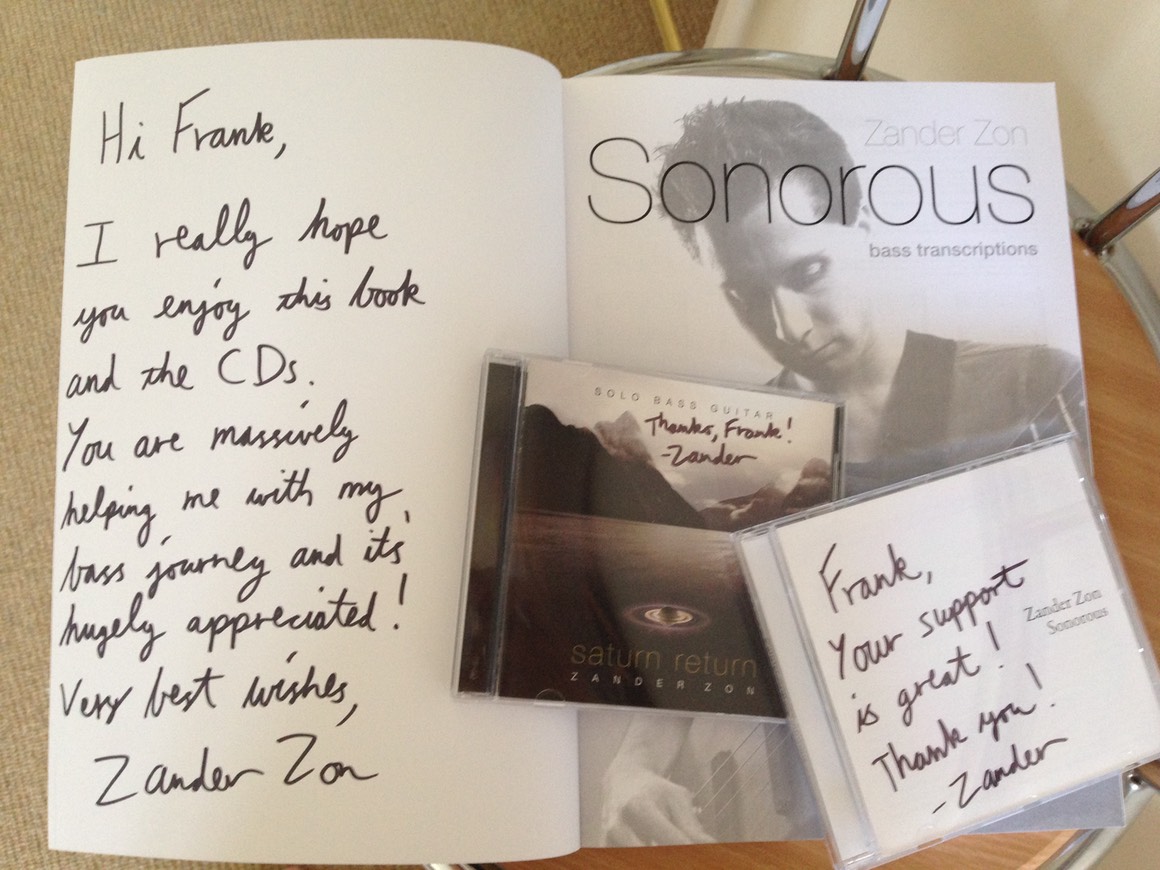 Check out my Patreon link below if you want to support my music, and are interested in video tutorials, Skype lessons and more!
https://www.patreon.com/zanderzon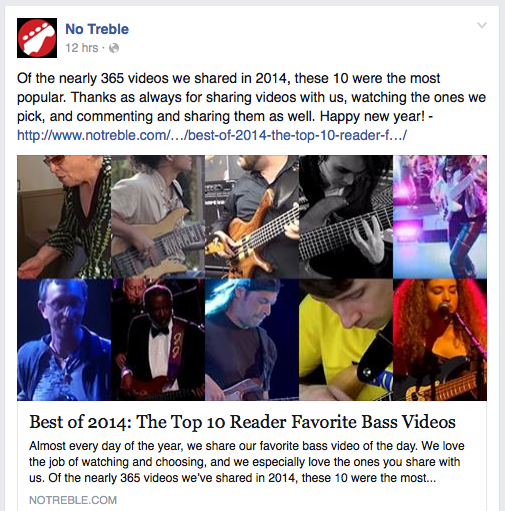 2014 was a great year. I was honored to be selected the #7 Reader Favourite on the massive bass website NoTreble (Victor Wooten was 4th and Jaco 1st so it was awesome to be in such company).  I also had a video that was one of the 10 most popular videos of the year on the site.  NoTreble and its fans have always been amazing supporters of my music - many thanks to them and everyone who supports what I do! (Feb 2015)
FREE TABS AVAILABLE NOW!
Tabs for my covers of Led Zeppelin's 'Stairway to Heaven' and Eric Clapton's 'Tears in Heaven' are now available as free Bonus Content at Bassline Publishing!  Just take 30 seconds to create a username/password on the website and you'll have complete access to them. Please note: though my 'Tears in Heaven' arrangement is not tuned E, A, D, G, it is still tuned in standard fourths, so the arrangement can essentially be thought of as in standard tuning.  Therefore, you can read the tabs without altering anything on your bass.   (Sept 2013)

___________________________________________
New Tabs!
Tabs for my solo arrangements of Led Zeppelin's 'Stairway to Heaven' and Eric Clapton's 'Tears in Heaven' will soon be available as Bonus Content on Bassline Publishing!  Stay tuned for details.  (September 2013) 

___________________________________________
Updating 'Latest News':
In the context of what I do music-wise, August has been a great month for me.  I've never had a video reach 100,000 views in one week before (in fact, my videos rarely ever reach 100,000 views!), and in August, crazily, it happened twice!  It makes me so happy to know people are enjoying these solo bass arrangements, and I've tried to update this section of my website over the past couple weeks to try to include some of the nice things that have happened recently.  Many thanks again to everyone who is supporting what I do!

(August 2013) 
___________________________________________
Recently, I received a message from a supporter who told me my Adele video is on the front page of the popular Mexican news site, Expreso Querétaro, this just after finding out it was shared on the famous French website, Spi0n!  So at the moment I'm feeling really lucky to live in this digital age where you can share your music with people around the world, and I'm extremely grateful that people from different countries are enjoying my 'Someone Like You' arrangement  :-)    (August 2013)
___________________________________________
I'm very appreciative for all the amazing support I've received on Reddit this month - thanks, guys! (Though, after being exposed to the awesomeness of all the subreddits, I'm not getting much work done: as other Redditors of course know, it's addictive!)   (August 2013)
___________________________________________
It's come my way that my Adele video is being featured on a famous French website called Spi0n - this is really great honour for me!  I'm very happy that people in France are enjoying this arrangement and thanks so much to everyone for the support and encouragement! (August 24th 2013)
___________________________________________
CBS News Online has shared my Adele cover!  I'm part of an article called 'We don't need no band!', which also includes Elton John and Pentatonix!  Very cool! :)  
(August 24th 2013)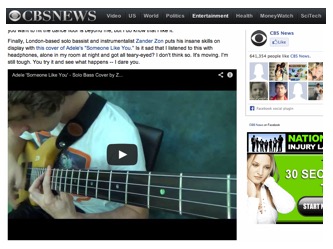 ___________________________________________
'Radioactive' was the most viewed video this week on the massive online bass magazine, NoTreble!  (August 17th 2013)
___________________________________________
Imagine Dragons just Tweeted my 'Radioactive' cover and shared it on their Facebook page!   Really awesome end to the day…  :-)     (August 14th 2013)
Sonorous is now available to preview and purchase from Facebook.
http://www.facebook.com/pages/Zander-Zon/406208269151?sk=app_155326481208883
___________________________________________
Mailing copies of 'Saturn Return' to CD Baby today.  Thanks to everyone who's supported this album!  (August 19th 2013)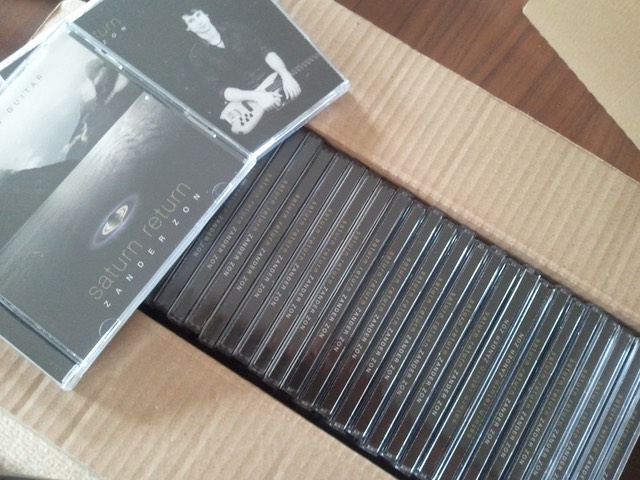 The 'Zander Zon Sonorous Bass Transcription' book has been released from Bassline Publishing!  Check it out!
http://www.basslinepublishing.com/zander-zon-sonorous-bass-transcriptions.html  
___________________________________________
I will be performing at Jim Stinnett's Bass Workout UK on 10th September 2011.
http://www.jimstinnett.com/bassworkout/bwinfo_pages/bwo_uk.html
___________________________________________
Solo Arrangements for Electric Bass is now available.
http://www.basslinepublishing.com/solo-arrangements-for-electric-bass.html
___________________________________________
Zon Guitars bass CD - 'Holiday Rumblings' (December 2011):
Zon Guitars' bass compilation CD, 'Holiday Rumblings', is now available!  I'm really honoured to be part of this CD, which features incredible bassists such as Michael Manring, Ray Riendeau, Jonni Lightfoot, Alex Bershadsky, Scott Harlan, Mike Dimin and Chuck Bianchi!  Purchase of this CD will also support under funded music programs in schools, so it's for a great cause as well.  The track list (I've contributed O Holy Night and Silent Night) and link are below.  Check it out!
We Three Kings - Ray Riendeau
Angels We Have Heard on High - Michael Manring
Dance of the Sugar Plum Fairies - Alex Bershadsky
Silent Night - Zander Zon
The Holly and the Ivory - Chuck Bianchi
O' Come All Ye Faithful - Scott Harlan
Greensleeves - Jonni Lightfoot
Gloucestershire Wassail - Mike Dimin
Suite No. 1 in G Major - Michael Manring
In the Bleak Midwinter - Chuck Bianchi
Ma'oz Tzur - Alex Bershadsky
O' Holy Night - Zander Zon
Carol of the Bells - Jonni Lightfoot
http://store.zonguitars.com/